What to do With Leftover Pumpkins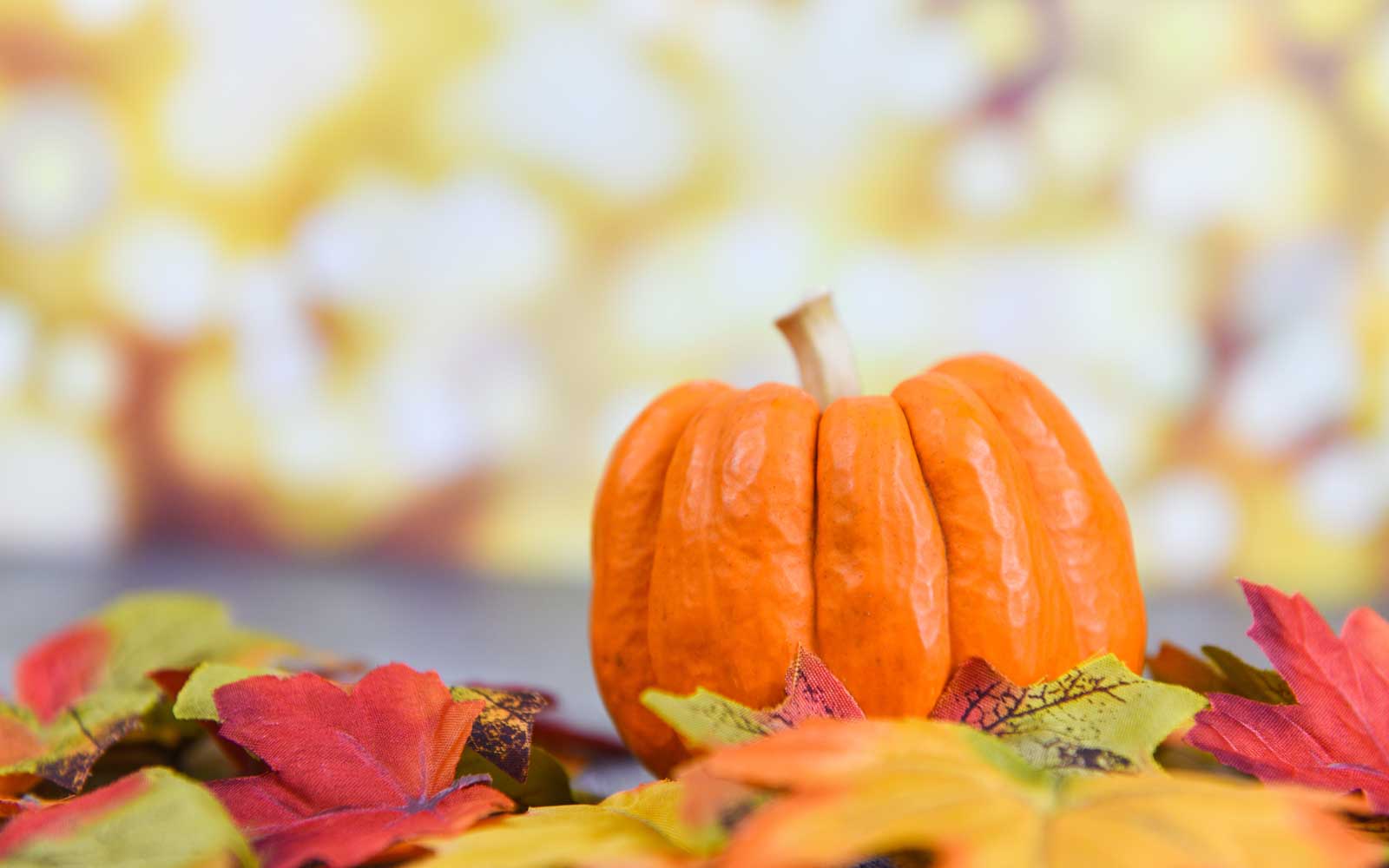 Pumpkin carving has been ingrained in Halloween tradition for centuries. Yet, the respect we show these festive gourds doesn't reflect the joy they bring us.
It has been reported that approximately 18,000 tonnes of pumpkin waste is binned every year.
Why is this such a problem? Other than the grand shame of wasting so much fantastic quality food, pumpkins produce methane when they decompose. Methane is a greenhouse gas that traps 100 times more heat in the atmosphere than carbon dioxide.
At Bee Clean Soaps, we do everything we can to minimise the waste we contribute to the planet, so we thought we'd give you a few small tips on what to do with pumpkins once spooky season is over. 
Creepy Cookery
Pumpkins are an incredibly versatile ingredient, lending their flavour to both sweet and savoury recipes. Their culinary possibilities are endless. Pumpkin flesh is also rich in vitamins C, E, and A, making them a fabulous addition to your diet.
Savoury: 
Pumpkin flesh is very similar to other squashes and it is easy to use them as a replacement in recipes where squash would typically be used. For example, you can effortlessly slip pumpkin into curries, stews, soups, and even vegetable heavy pasta sauces or vegetable bakes.
Pumpkins also make a fantastic stand-alone snack, and can be made into chips, crisps, and a high-fibre toasted seed bowl. Just make sure you leave the pumpkin on kitchen towel to soak up the excess water before frying, otherwise you'll end up with soggy chips. 
Sweet: 
Don't fancy yourself a cook? There are plenty of ways that pumpkin can be transformed into tempting sweet treats. 
We've all heard of the timeless pumpkin pie, but the possibilities don't stop there. Pumpkin flesh can be mashed and added to cake mix as a binding agent, making it fantastic in vegan baking. Foodiosity has even created an easy guide on how to create a pumpkin substitute for eggs. 
Other ways that you could use pumpkin in your baking include making jams, crumbles and creams. 
One YouTuber, Active Baking, created several pumpkin recipes as part of her seasonal baking range, so that you can follow along at home. 
Even if you've never tried baking or cooking before, this could be a great time to start! Anyone can get the oven mitts out with a recipe, and what better time to get creative with cookery than when you have lots of pumpkin flesh to save? 
Feed The Wildlife
While the flesh of carved Jack-o'-lanterns might not agree with human tummies, it still makes a tasty and nutritious snack for other wildlife. Consider smashing them up into smaller chunks and leaving those in your garden, or in local woodland areas.
In the autumn months, birds will be busy filling their bodies with vital stores of proteins, vitamins, and healthy fats to help them through the winter. Pumpkin seeds are rich in all of these things.
This means that by leaving them out in your gardens, you could be providing birds with the energy they need. So why let them go to waste?
How to make your own pumpkin bird feeder: 
Take one of your Jack-o-lanterns and cut off the top half so you have a shallow bowl 

Loop some wire through the flesh for hanging - you can choose to skip this step if you plan to place your pumpkin bird feeder on a table  

Gently pour mixed bird feed into the hollowed out pumpkin

Place some pumpkin seeds - no preparation needed - to the side of the pumpkin so the birds can choose to dine on them if they want to 

Find a spot in your garden to place/hang your pumpkin bird feeder
And there you go - it really is that simple! 
Grow Your Own
Of course, there is always the possibility of starting your own little backyard pumpkin patch using seeds directly from the fruit. Or consider gifting the seeds to a friend who is keen to grow their own pumpkins.
Pumpkins cannot grow over winter, so it is ideal to save your seeds and keep them in a safe place until the following spring.
Pumpkin seeds need to be sown indoors in the spring months, ideally in a plant pot. It is recommended that you begin with two seeds in a pot, placed on their sides in healthy compost. They require lots of light, and warmth.
As the weather begins to heat up, you can begin leaving your plant pot outside to acclimatise your pumpkins to the warmer weather, and eventually, transfer the crop into your vegetable patch.
The English Garden has created a more detailed guide on how to grow pumpkins for those of you who aren't green fingered, but are keen to give pumpkins a try. 
Treat a Friend
Show your friends some love by treating them to your pumpkin creations. This could be as simple as popping round with a slice of homemade pumpkin pie, inviting them over for a pumpkin-packed dinner party, or gifting them a packet of seeds for the birds.
If you and your friends have a habit of over exhausting the pumpkin budget, then setting each other pumpkin-based cookery challenges could bring some joy to your post Halloween days. Share the love, as well as the burden of accidentally investing in too many festive gourds.
Because, at Bee Clean Soaps, we know that a small thoughtful gesture can go a long way.
If you're as passionate as we are about reducing the amount of waste in the world, check out our blog on How to Reduce Sweet Wrapper Waste, or do take a look at our range of sustainable natural honey soap bars, body care and plastic-free accessories. We source our ingredients ethically to make the planet and home a better place.