How to Rewild your Garden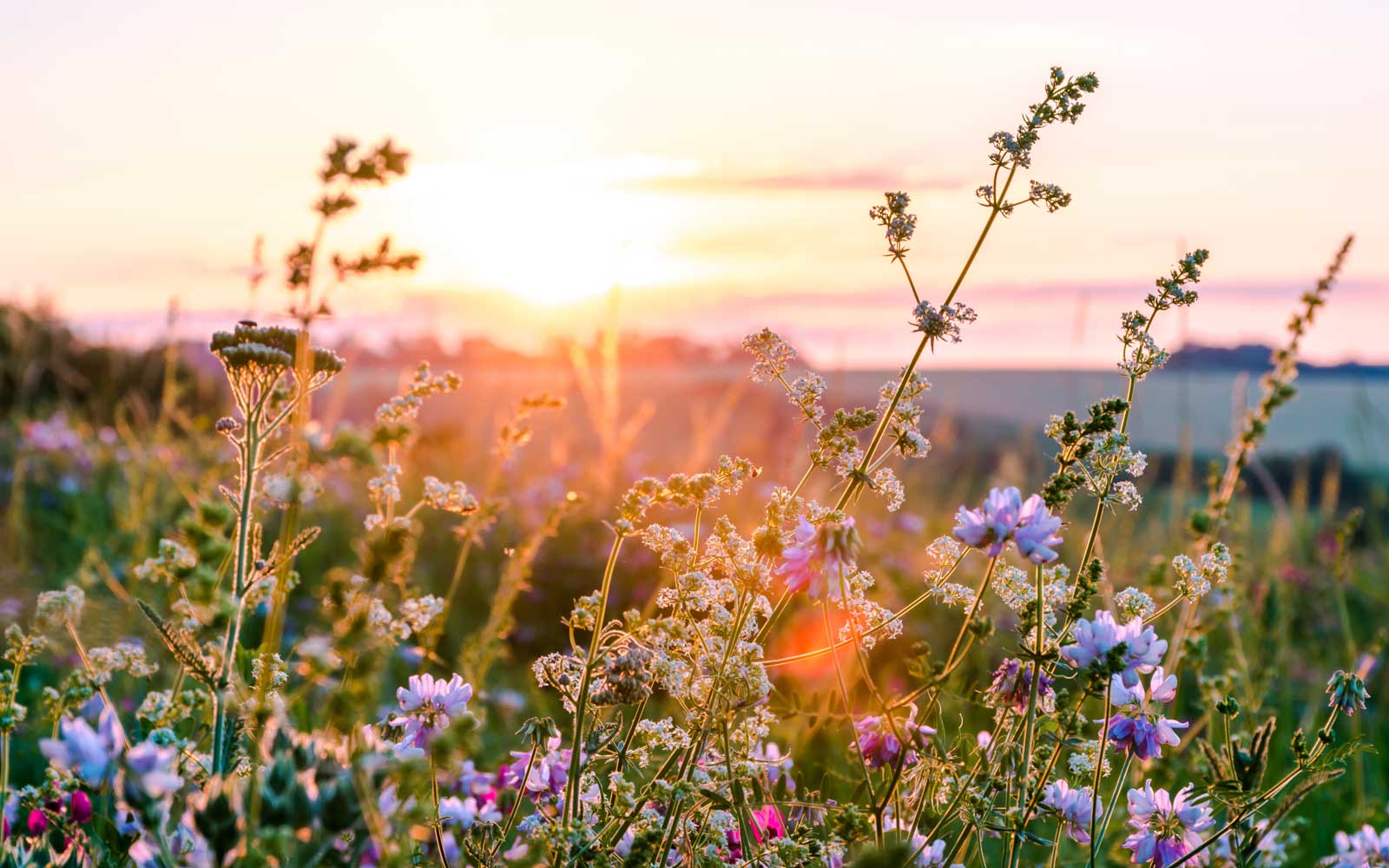 Bees love wildflowers. They are an essential source of pollen and nectar, as well as providing a safe space for insects and other wildlife to thrive. Unfortunately, wildflower meadows have experienced a sharp decline over the past hundred years. 
But, at Bee Clean Soaps, we're passionate about saving the bees and giving them a safe place to collect nectar and soft tufts of pollen in your back garden. You might be wondering if this will actually make a difference. Can your humble garden really make a dent in the overwhelming decline in bee populations? 
The answer is yes. When lots of people make small adjustments, it can impact real change. For the little creatures, any help they can get from big creatures makes a whole world of difference. 
How to rewild your garden
Many people think that wildflowers give the appearance of an unruly, unkempt home, but they can give you your own personal secret garden full of beautiful colours and wildlife. 
From growing a wildflower meadow to planting controlled hanging wildflower baskets, there are plenty of ways to bring the natural world back to your plot of land. 
1. Focus on variety
For the prettiest, most effective garden, focus on variety rather than quantity. This will encourage larger scale biodiversity, creating a healthier, happier garden that is teaming with wildlife.
Even the tiniest space can become a wild masterpiece if you focus on diversity.
Luckily, wildflower seeds are made for just this purpose, so you don't have to worry about picking out the flowers yourself. 
2. Let weeds grow out 
Weeds might seem like pests but letting them bloom can have a huge range of benefits for the wildlife in your garden by providing extra nectar and seedheads for pollination. 
In fact, dandelions are bursting with pollen and are a fantastic source food for bees. This is the same for thistles. Nettles are likewise truly important for wildlife, as they are commonly used as nurseries by Tortoiseshell, Red Admiral and Peacock butterflies; some of the most special species in the UK.
But, we understand that weeds have a habit of growing out of control, so simply trim them back once a year (don't forget to wear your trusty weeding gloves) and this should tame their growth.
3. Give your lawn a break 
Try to limit the number of times that you mow your lawn a month and you could create a wildlife oasis. Just think of all the daisies and buttercups that you could be stunting by constantly running a lawnmower over them!
Limiting the number of times that you mow your lawn will also cut down on your energy use, leading to a more sustainable garden overall.
4. Plant a wildlife meadow 
If you're really not keen on letting your lawn grow tall, then consider scattering wildflower seeds instead. In fact, autumn is the best time of the year for your wildflowers to take, so go on - get planting! 
Try wildflower mixes that include: 
Meadow buttercup 

Cowslip 

Common knapweed 

Greater knapweed

Oxe-eye daisy 

Yarrow 

Wild carrot 

Red clover 

Common sorrel
5. Add logs, stones and slopes to create homes for critters
Dead wood is a haven for insects of all kinds, especially beetles and grubs. 
When we garden, we have a habit of removing any signs of rot, moss and decay which act as luxury hotels for wildlife. Not only are these critters important for maintaining the ecosystem in your garden, but they provide a fantastic source of food for birds and hedgehogs in the safety of your shrubbery. 
Not to mention that log piles provide vital shelter and nesting spots during cold and wet weather for toads, frogs and mice.
6. Avoid pesticides 
Of course, as you probably already know, one of the best ways to attract wildlife and bees to your garden is to avoid pesticides. Pesticides, while fantastic for killing pests, also unfortunately kill other endangered critters too.
This is harmful for them, the larger animals that consume them and the environment that relies on them for pollination.
The easiest way to avoid using pesticides in your garden is to plant your flowers using organic compost.
Now that your wildflower garden is ready, you will start attracting bugs and bees of all varieties.
As you all know, bees are very important to us at Bee Clean Soaps because they make the honey that enriches every bar of natural soap we create. They are vital pollinators who make up the very essence of British wildlife, and we simply cannot survive without them. That is why we encourage everyone to get your hands mucky, and do what you can to create a safe haven for them in your gardens.