The Benefits of Shea Butter for Skin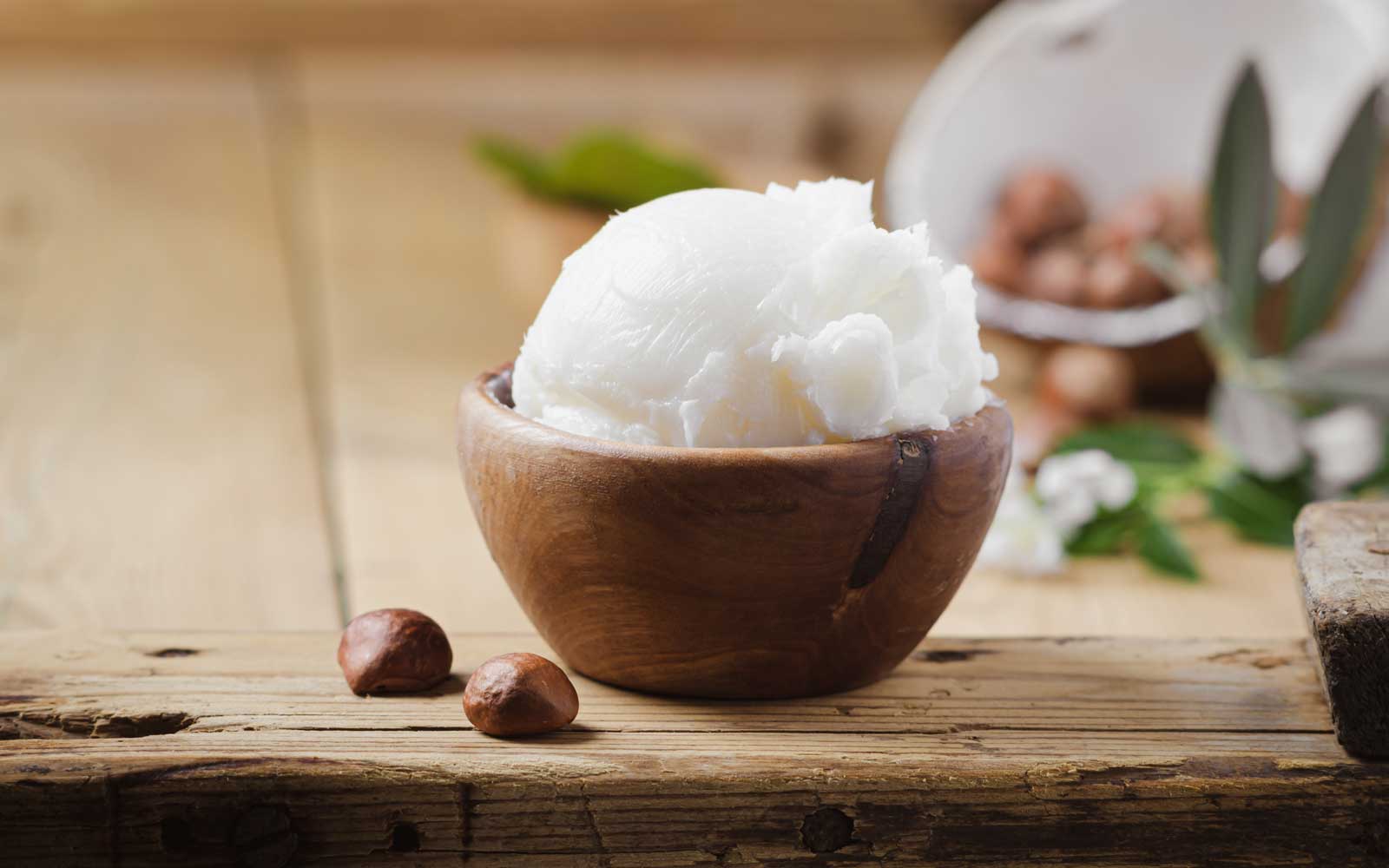 If you've paid close attention to the ingredients of your soap and beauty products, you've probably noticed that a lot of them contain shea butter. Shea butter is a creamy, soothing substance that's safe to use almost everywhere on the body. 
But what is it that makes this substance so popular in our bathroom goods? 
At Bee Clean Soaps, we use plenty of shea butter in our natural soaps, so we thought we'd explain why. 
What is Shea Butter?
Shea butter is a creamy vegetable oil that is made from the nuts of African shea trees. Shea nuts look a little bit like conkers and, just like conkers, they grow inside a natural shell that needs to be cracked to reveal the nut inside.
To make shea butter, shea nuts are washed and dried to remove any excess moisture and then smashed into small pieces for roasting. After roasting, the nuts are smoothed into a paste and purified.
Finally, the paste is heated. Heating shea paste causes the oil and butter to separate, with the butter rising to the top and the oil settling at the bottom. The fat is then skimmed off leaving the oil to harden by itself. This oil is what we use as shea butter. 
What are the benefits of shea butter on skin?
1. Moisturising 
Shea butter is marvellously moisturising and nourishing on skin. From the crown of your head to the very tips of your toes, this natural oil works wonders for locking in hydration. 
Keeping your skin moisturised can reduce the signs of ageing, prevent dry, cracked and flaky skin and increase elasticity. If you want skin that feels truly healthy, choose soap with shea butter. 
2. Leaves skin soft and silky 
One of shea butter's most known features is its creamy quality that leaves your skin feeling soft and silky to the touch. Your whole body will thank you when you remove rough, tough and chemical packed soaps from your cleaning routine. 
Lather yourself in the buttery rich textures of products that contain organic shea butter for results that won't disappoint. 
3. Soft on sensitive skin 
If you've got sensitive skin then you'll be familiar with the feeling of applying 'miracle' products to your skin that promise to be gentle but only cause irritation and itchiness. 
Unlike the harsh ingredients and chemicals that are so often included in high street products, shea butter really is naturally velvety and mild. Because shea butter is wholly natural and produced using water as its only additive, it rarely, if ever, causes aggravation to the skin. 
It is even gentle enough to use on babies, who have the most sensitive skin of all. 
Our range of unscented soap bars that contain shea butter are baby safe and guaranteed to melt effortlessly into their delicate skin. 
4. Soothes the skin 
Shea butter has anti-inflammatory properties meaning it is immensely soothing to the skin. It has been known to reduce the appearance of acne, subdue itchiness caused by bug bites, and is gentle on eczema prone skin. 
It is worth noting that it's safer to use unscented, natural and additive-free soap on eczema breakouts to reap the full soothing benefits of shea butter. 
5. Sustainable resource 
At Bee Clean Soaps, we use COSMOS certified shea butter in all of our natural soap bars and lotion bars. COSMOS certified shea butter is held to the highest possible sustainability standards, and is also ethical, organic and all natural.